Swisher Solutions: Web Development and IT Services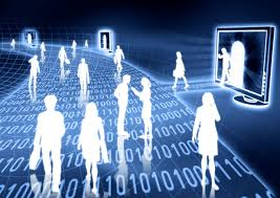 Swisher Solutions is an All Purpose IT Service Provider, serving Small Businesses in Aurora, CO and the Greater Denver Metro Area. We provide answers to your questions, suggestions for your IT infrastructure, and solutions to your problems. We make it safe and easy for you to utilize the technologies that you want the most.
Our standard rate is $75 per hour. This rate is flexible and negotiable, depending on the scope of work at hand.


Small Business and Home Business
For the Small Business owner, we offer a complete IT package to get your business under control and running efficiently. Swisher Solutions can provide you with:
Web Development
Small Business and Home Business Computer Services
General IT Support and Computer Repair
Design and Deployment of your Business Network
Wireless and/or Wired Network Installation and Repair
Effective Network Security
Custom Software Development
Office, Customer Relationship Management, and Accounting Software Support
Data Backup
Disaster Recovery
Offsite and Remote Location Connectivity with your Main Office
Technological Expertise and Advice